😢ដំណឹងសោកស្តាយ ពេលនេះយើងខ្ញុំសូមបញ្ចប់ការធ្វើ test សាកល្បងលើ KhmerFlix App ដែលប្រតិបត្តិការណ៏នៅលើ Android Phone ទាំងស្រុង😣 ដោយកន្លងមកឃើញថា វាទទួលបានលិទ្ធផល 70 ទៅ 80 ភាគរយនៃលិទ្ធផលសរុប វាមិនទាន់រលូនដូចការគ្រោងទុកហើយក៏ទទួលបានមតិរិះគុណពីបងប្អូនអ្នកប្រើប្រាសមួយចំនួន !😧 ខ្ញុំសូមអភ័យទោសសម្រាប់ការបំពេញភាពរីករាយដល់បងប្អូនមិនបានពេញលេញព្រោះតែ សមត្ថិភាពខ្ញុំនៅស្ទើរ ដូចច្នេះខ្ញុំសូមដកឃ្លាមួយរយៈដើម្បីសិក្សាបន្ថែម ! តែចំពោះ Website គឺនៅតែដំណើការធម្មតា សូមអធ្យាស្រ័យផង ពីខ្ញុំបាទ ហេតុអ្វី!😭
⚠ Module cannot be rendered as the requested content is not (longer) accessible. Contact the administrator to get access.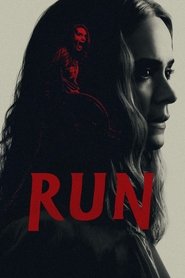 Run (2020)
Chloe, a teenager who is confined to a wheelchair, is homeschooled by her mother, Diane. Chloe soon becomes suspicious of her mother and begins to suspect that she may be harboring a dark secret.
Duration: 90 min
Release: 2020