😢ដំណឹងសោកស្តាយ ពេលនេះយើងខ្ញុំសូមបញ្ចប់ការធ្វើ test សាកល្បងលើ KhmerFlix App ដែលប្រតិបត្តិការណ៏នៅលើ Android Phone ទាំងស្រុង😣 ដោយកន្លងមកឃើញថា វាទទួលបានលិទ្ធផល 70 ទៅ 80 ភាគរយនៃលិទ្ធផលសរុប វាមិនទាន់រលូនដូចការគ្រោងទុកហើយក៏ទទួលបានមតិរិះគុណពីបងប្អូនអ្នកប្រើប្រាសមួយចំនួន !😧 ខ្ញុំសូមអភ័យទោសសម្រាប់ការបំពេញភាពរីករាយដល់បងប្អូនមិនបានពេញលេញព្រោះតែ សមត្ថិភាពខ្ញុំនៅស្ទើរ ដូចច្នេះខ្ញុំសូមដកឃ្លាមួយរយៈដើម្បីសិក្សាបន្ថែម ! តែចំពោះ Website គឺនៅតែដំណើការធម្មតា សូមអធ្យាស្រ័យផង ពីខ្ញុំបាទ ហេតុអ្វី!😭
⚠ Module cannot be rendered as the requested content is not (longer) accessible. Contact the administrator to get access.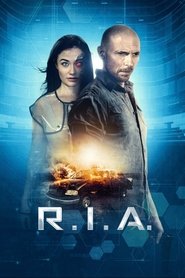 R.I.A. (2021)
In 2040, a female humanoid A.I. is hacked by her husband and forced to kidnap the U.S. vice president's son and execute him on live TV, as the culprit seeks revenge for his own son's death.
Duration: 95 min
Release: 2021