⚠ Module cannot be rendered as the requested content is not (longer) accessible. Contact the administrator to get access.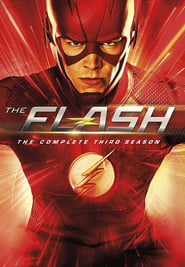 The Flash Season 3 Episode 9
With Alchemy and Savitar still looming threats, Barry is unable to focus on the Christmas holiday, and especially his relationship with Iris. Determined to stop Savitar, Barry goes to Earth-3 to get advice from Jay Garrick. Wally wants to help Barry fight Savitar and reveals that he's been training with H.R, which doesn't go over well with Barry. As Cisco faces his first Christmas without his brother Dante, old wounds are reopened.
Download This Episode
Download Khmer Subtitle   
Episode Title: The Present
Air Date: 2016-12-06
Year: 2016