⚠ Module cannot be rendered as the requested content is not (longer) accessible. Contact the administrator to get access.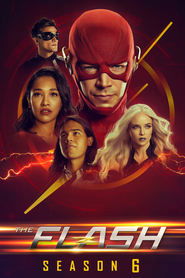 The Flash Season 6 Episode 16
After Black Hole hires Rag Doll to kill Joe, Singh suggests he go into Witness Protection but Joe refuses to stop investigating Carver. While investigating Carver with Cisco, Ralph runs into Sue. Iris becomes suspicious of Eva.
Download This Episode 
Episode Title: So Long and Goodnight
Air Date: 2020-04-21
Year: 2020