⚠ Module cannot be rendered as the requested content is not (longer) accessible. Contact the administrator to get access.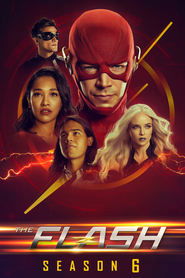 The Flash Season 6 Episode 19
Barry considers a risky plan to save Iris from the Mirrorverse. Ralph attempts to stop Sue from making a grave mistake that could destroy her life.
Download This Episode 
Serie: The Flash
Director: Phil Chipera
Guest Star: Alexa Barajas, Efrat Dor, Emmie Nagata, Eric Nenninger, Kayla Compton, Mark Brandon, Natalie Dreyfuss, Natalie Sharp, Patrick Sabongui, Susan Walters, Victoria Park
Episode Title: Success Is Assured
Air Date: 2020-05-12
Year: 2020