💖 សូមទស្សនាភាពយន្តដែលអ្នកពេញចិត្តដោយរីករាយ នឹកឃើញរឿងថ្មីៗនឹកឃើញដល់ KhFullHD.Net 💖
Hotel Del Luna Season 1 Episode 9
0
(
0 votes, average: 0.00 out of 5
)
You need to be a registered member to rate this.
Loading...
download torrent file For PC
Download Movies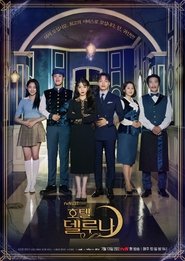 Hotel Del Luna Season 1 Episode 9
Hotel Del Luna disappears overnight. Chan Seong begins to trace Man Weol. The hotel staffers are having difficulty in dealing with all the work without Chan Seong. Meanwhile, Hyun Joong and Yu Na meet a group of spirits in the mountains on their way to the new hotel.
Related
Episode Title: Where Are You, Man-wol?
Air Date: 2019-08-09
Year: 2019